Your Satisfaction Is Our Promise

Our Carlsbad plumbing company is a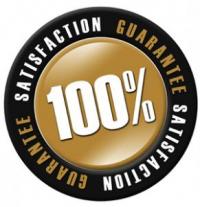 fully licensed and bonded establishment and we pride ourselves in going the extra mile for our customers. We offer a 100% satisfaction guarantee and our customers are our number one priority. We offer a wide range of plumbing services including installation, repair, and maintenance. Our Carlsbad plumbers have worked in homes, apartment and office buildings, commercial and industrial settings. We offer competitive rates and our customers will always be given a fair and proper quote before work begins. Our plumbers arrive on time and offer the utmost in customer service and professionalism.
---
Get Peace of Mind When You Hire a Professional Carlsbad Plumber

Our Carlsbad, CA plumbers are fully trained and knowledgeable, so our customers can have the peace of mind that they are working with professional technicians at all times. Our technicians complete repairs and installations in a detailed and orderly manner, and they never cut corners to complete a job. When you hire our plumbing service in Carlsbad, CA, you can rest assured the job will be done right the first time. Our customers can contact us 24 hours a day, seven days a week, and we will happily assist them with any questions and concerns regarding their plumbing system.