Remodeling & Custom Solutions

Our Carlsbad plumbers have been offering custom plumbing solutions to our residential and commercial customers ever since we first opened our doors.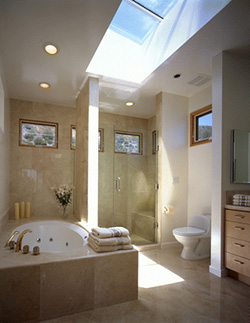 If you are looking for a one-of-a-kind addition to your home or business or have a problem that no other plumbing service has been able to handle, we have the experience to take care of it. We work with some of the most innovative designers in the area to give you the look you're looking for.
Custom Bathroom Advice

Bathroom renovations are some of the most common home upgrades in the area. This is because when most of the original homes were built the bathroom was seen as a utilitarian space that only had to hold a toilet, bathtub and sink. This led to homes having elongated rectangular rooms with a toilet and sink on one side and a tub on the other with a small aisle way in-between. While this is fine for families where only one person needs to use the room at a time, more and more people are looking to expand this space to accommodate their daily needs.
Our custom bathroom designers sit down with you and look at your daily routine and help design a bathroom that will give you everything you need without having to relocate the majority of the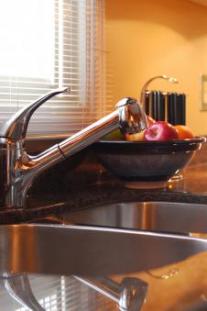 pipework. This way you can put more money into the fixtures and overall room design while still getting the change you desire.
Custom Kitchen
Our Carlsbad plumbing team has been at the forefront of kitchen upgrades for the past 15 years. We were the first service in the area to offer pot filler installation and independent hot water heaters for island sinks. Whether you are looking to add a dishwasher or gut the entire kitchen and start over, we're your team. In the design stage, we will help you limit the amount of pipe that you need through innovative design and clever appliance groupings. We'll also help you decide on what fixtures you'll want in the kitchen area.
Individual Solutions From Our Carlsbad Plumbers

When you choose our Carlsbad plumbing team, you can be sure you're getting the absolute best custom solutions in the industry. We have worked in almost every setting imaginable and have come up with unique, and viable, solutions every time. Whether you have a turn of the century Victorian, a mid century row home or an ultra modern eco-friendly home, we can make sure that all of your plumbing needs are professionally handled.