Our Carlsbad Plumbing Experts Make Your Problems Evaporate

Our team of Carlsbad plumbers are here to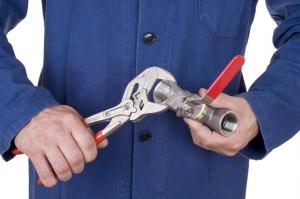 assist you with all of your plumbing needs. We offer a wide range of services ranging from pipe repair to fixture installation. Our plumbers are fully licensed and bonded, and you can count on us for reliable and dependable service. In both new and older homes, there are many pipe issues that can occur. Blocked and clogged pipes are a recipe for disaster, as the longer they are left alone, the more damage can occur. Broken pipes can cause flooding, which can lead to water damage and mold growth. Leaking pipes that are dripping next to electrical outlets can be a danger to your home. A corroded sewer line can cause backup into the bathtubs and sinks, and this can cause damage as well as health issues. It is always a good idea to contact a professional plumbing service at the first sign of a problem, as small issues can turn into large catastrophes in a short amount of time.

---
Our Plumbers in Carlsbad Offer Reliable and Efficient Customer Service

Our Carlsbad plumbers know just what to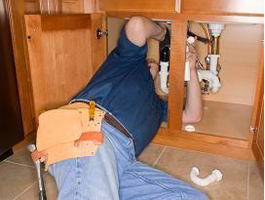 look for in order to diagnose any situation properly and get your plumbing back on track. When our technicians arrive at your location, they will conduct a complete inspection of your system. They will advise on what needs to be done to remedy the situation, and will get to work as soon as possible. If for any reason you are not completely satisfied with the job provided by our Carlsbad plumbers simply give us a call and we will be happy to come back out and troubleshoot the problem. You are our first priority, and you can count on us for reliable and efficient customer service.

We are a trusted team of plumbers who offer standard and emergency services. We are aware that plumbing issues can occur at any time of the day or night, so you can rely on our services 24/7. If you have an emergency such as a burst pipe or backed up toilet that can't wait until the next business day, simply give us a call and we will have one of our emergency plumbing technicians in Carlsbad, CA out to your location as soon as possible.

---
We Can Cover All Your Plumbing Needs!
Water heater repair
Re-piping
Toilet installation
Gas line repair
Backflow devices
Fixture installation
Drain cleaning
Sewer replacement
And more!

---
Honest and Fair Pricing From Our Carlsbad Plumbers

Our Carlsbad plumbing company is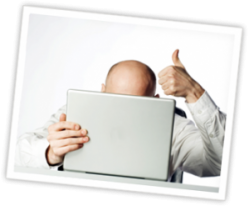 aware that no one wants to waste money given the current economy, and will always strive to give our customers an honest estimate on the plumbing work that needs to be done. We offer fair rates and our plumbers will go the extra mile to advise on low cost, viable options and solutions for repairs, installation, and materials. Before any work is started, our Carlsbad plumbers will give you an appropriate estimate on the work that needs to be done. Our customers don't have to worry about hidden fees or charges that are added on at the last minute. Our customers come first, and our technicians will make sure that you are satisfied with your quote before they get started.
---
We Specialize in Trenchless Sewer Repair in Carlsbad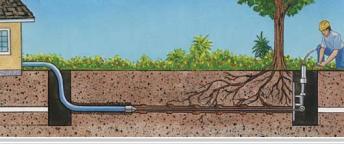 Sewer lines aren't made to last forever. If your house was built before 1970 and hasn't had its sewer line replaced, you should know that it's only a matter of time.
The good news is, with our plumbers on your side, trenchless sewer repair in Carlsbad is a no-brainer. When you call one of your team members, they'll be happy to walk you through the trenchless sewer repair process one-on-one, and give you a quote for your property. When it comes time to do the job, you'll get a team that will arrive on time, treat your property as if it were their own, won't make a mess, and will have your job completed in about five hours.

Call the most experienced Carlsbad trenchless sewer repair team today and get an experience that's second to none.